Well, now that the whole OHMYGODICAN'TBELIEVEGOODLEREADERISGOINGAWAY
WHATTHEHELLAMIGONNADOOMGOMGOMG
thing is finally over...and nooooo, I"m not mocking YOU.
That was me.
For like, a split second.
Here's the thing folks: Google Reader is going away.
Whoop ti Do!
How many of you actually read your favorite blogs in Google Reader anyway?
OH you do??
Well lucky for you, you have other options! We'll get there in a minute, k?
There are also a lot of rumors swirling around that GFC will be disappearing too. I"m not entirely convinced of that, but I will be disappointed if it's true.
Either way, I will survive and so will you.
There are lots of ways for you to keep up with your favorite blogs and to ensure that your readers are able to keep up with you.
Everyone is flocking to Bloglovin'. I got no problem with that. I've been over there for a long time but I've neglected it like you wouldn't believe. Add me if ya want to!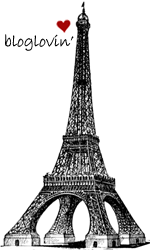 Of course there is always Twitter. I love Twitter now that I actually use it! Twitter is kind of congested though so it might be hard for you to actually keep up.
I sometimes post blog stuff t

here

, but mostly it's just pictures of my kids, my DIY failures and snapshots of margaritas.
I like my margaritas.
Oh, let's not forget facebook! True, they are stealing facebook likes from pages left and right, and they do hide posts from your news feed, but sometimes I"m really funny on facebook. Sometimes not.
Honestly, the very best way to make sure you never miss another Charm + Sass post is to have them delivered straight to your inbox. Just put your email in that little box up there (right under the big yellow SUBSCRIBE

)

- confirm by clicking the link that is sent to you (via email, obviously) and voila. If I post something new, you'll get an email.
Only one per day though - I"m not a spammer.
In all seriousness, follow any which way you like, just follow! I love all of you awesome readers and it would kinda break my heart if you were gone.
We don't want that now do we?
{This month's advertisement}