Life is super busy these days with the start of the new school year, trying to find a new routine and just life in general. As much as I love to spend a lot of time in the kitchen, sometimes I just don't have time for all of that. So what do I do? Turn to a handy dandy casserole recipe of course.
This Ravioli Casserole is delicious - it tastes just like lasagna but without all the work! It's super easy to throw together in a pinch and only takes about 20 minutes or so. I call that a WIN!
Here's What You'll Need:
1 pkg. of frozen or fresh ravioli
1 lb. ground beef
1 Jar of your favorite pasta sauce
1 Cup cottage cheese
Shredded Parmesan Cheese
Shredded Mozzarella Cheese
Here's What You'll Do:
Fill a pot with water and bring to a boil; boil your ravioli per the directions on the package. Meanwhile, brown your ground beef and feel free to add in your favorite Italian seasonings like Oregano or Basil! Open up your jar of pasta sauce and in a 13X9 baking dish, pour in just enough sauce to cover the bottom of the dish. Gently place the ravioli in the bottom of the dish and then spread a layer of cottage cheese on top; I used about a cup in my casserole. Pour the rest of the pasta sauce over the ravioli and then top with the shredded cheeses. Bake at 350* until hot and bubbly!
Easy peasy right?! Of course you can't have a pasta dinner without garlic bread and this homemade loaf is super tasty and you can throw it together in about 5 minutes.
Here's What You'll Need
Loaf of Bread
Country Crock Original Spread
Shredded Parmesan
Shredded Mozzarella
Garlic Salt
Oregano
Here's What You'll Do:
Split your loaf of bread in half and then spread a layer of Country Crock on the two halves. Top with Parmesan and Mozzarella cheese and then sprinkle with garlic salt and oregano. Pop the bread into the oven for just a few minutes until the cheeses have melted! That's it!
I don't know about y'all, but a complete meal in 30 minutes or less is my kind of meal! This is a perfect dish for those crazy busy nights or those nights where you really don't feel like cooking. Give it a try - I'd love to know what you think!
About Country Crock Original Spread:
0g trans fat per serving

Contains no partially hydrogenated oils

Has no cholesterol

70% less fat than butter per serving

Has 30% fewer calories than butter per serving
I was selected for this opportunity as a member of Clever Girls Collective and the content and opinions expressed here are all my own.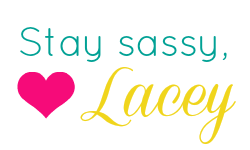 {This month's advertisement}