Finally, the day has come! I have been waiting ever so impatiently to share with you guys the goodies that I got from my sweet swap partner, Leslie!
I had so much fun getting to know Leslie through this swap - she is a doll! Funny thing though, we both went shopping for one another very early on, before we really knew what each other liked. Amazingly, Leslie was spot on with all of the goodies she sent my way!
Look at all those goodies!! I won't lie, I couldn't wait to dive in!
I almost sent Leslie this exact mug - I was so excited when I saw it in my box :)
Three of my new favorite flavors!
Is this not the cutest card you've ever seen? Leslie sent these little duckies for Addison & James. So thoughtful! They loved that they got a treat in the mail!
Not only did Leslie think of my kiddos, she even thought of my pup! I had never seen these little treats before but I think they are the coolest things ever. Lulu spent hours basking in the sun outside and enjoying her treat!
Thank you Leslie, I sincerely appreciate the thought that you put into my box!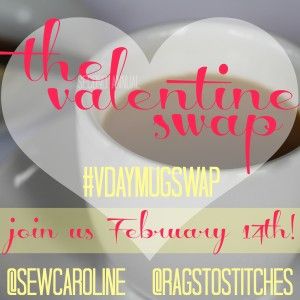 Thank you to Caroline & Alissa for organizing this great swap! It was a ton of fun :)
{This month's advertisement}