So, it's no secret that I have an intense love of carbs and bread is my #1. I've been making this 7-Up bread for about 2 years now and it is absolutely one of my favorites. With only four ingredients, it's super easy to whip up in a pinch. It also doesn't hurt that the bread is light, fluffy, extra buttery and totally melts in your mouth. Trust me on this friends, it's the bomb.com. (I can't believe I just typed that.)
I've found a lot of variations of this recipe online but only one method of cooking it that I keep coming back to.
Ingredients:
2 C Bisquick
1/2 C Sour Cream
1/2 C 7-Up (or other lemon lime soda)
1/4 C Butter, melted
Directions:
Combine the bisquick and sour cream; stir in the soda. Pour melted butter into a baking pan. I use a 9 inch round cake pan, but any shape would work fine. Spoon mixture over top of the butter. Bake at 450* for about 15 minutes.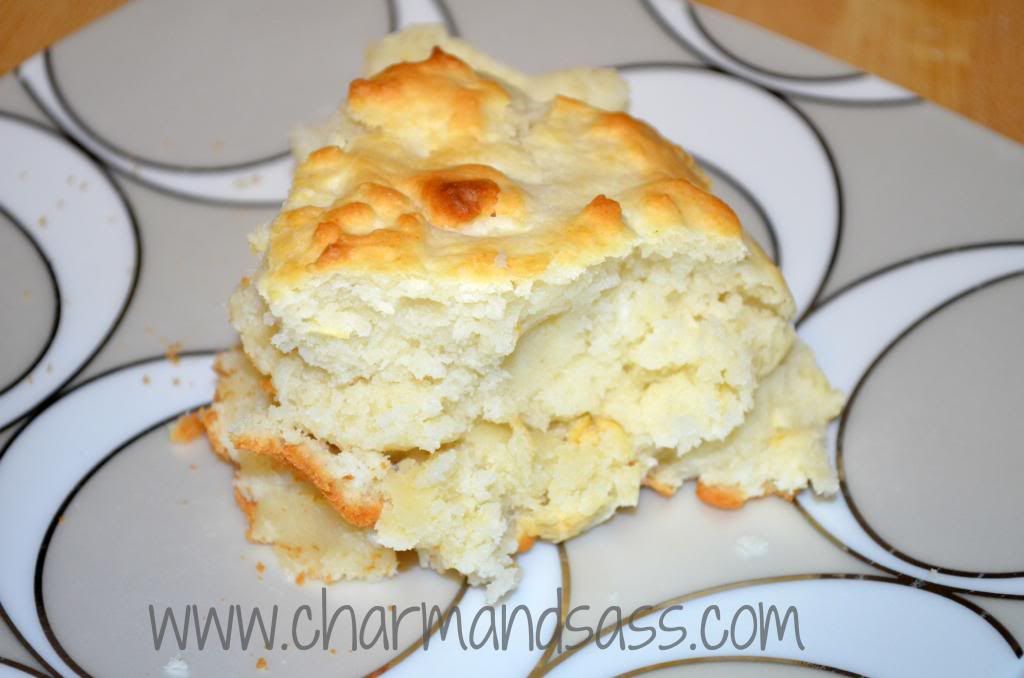 All of the butter will rise through the bread from the bottom and the top will have the slightest crunch.
Perfect with something spread on it or straight out of the pan! Enjoy!
Linking Up with the Aloha Friday Blog Hop
{This month's advertisement}