Several of my family members received homemade Christmas gifts from us this year.
I blame Pinterest.
However, I got so much joy from creating things myself and filling them with love instead of just running out and picking something up off of a store shelf.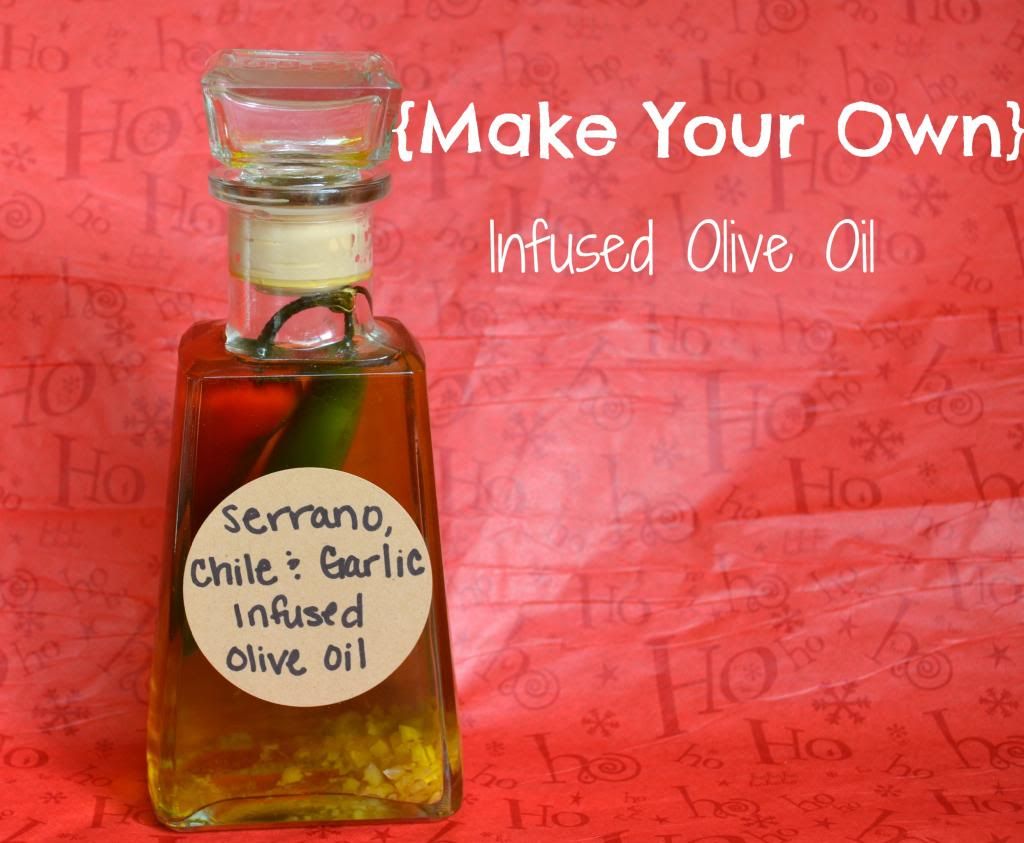 This infused olive oil was one of my favorite projects for a couple of reasons.
1) It's useful! I gifted it to my mom and I knew that she would use it. She later used it to saute brussel sprouts when I was over for dinner one night. It was YUM.
2) It's pretty! Do you remember several years ago when you could buy things like this in every store you went to and people were using these bottles as decor in their homes? I felt like this jar was totally pretty enough to just set it on the counter for display.
3) I re-purposed something used/old! See that bottle? It's my husbands empty tequila bottle (he has a teeny tiny margarita obsession). I thought it was unique so I asked him not to toss it out. Glad I kept it!
The whole process of making infused olive oil was quick and easy! I chose to make a Chile, Serrano & Garlic olive oil because I knew my mom would like the heat.
Supplies Needed:
Jar/Bottle to store the oil (make sure that it has a tight fitting cap/seal)
2 Serrano Peppers
2 Chile Peppers
Garlic, Minced
Directions:
Heat olive oil over medium heat in a pan on the stove.
Slice one serrano and one chile pepper and add to the oil on the stove.
Next, mince the desired amount of garlic and add to the oil and peppers. Allow the ingredients to cook over medium heat until fragrant. Remove from heat and let cool.
I took this time to insert one whole chile pepper and one whole serrano pepper into the jar. I discarded the ones that I used in the oil. I thought the whole peppers would be more visually appealing.
Once the oil has come down to room temperature, strain and then funnel into chosen jar.
Voila!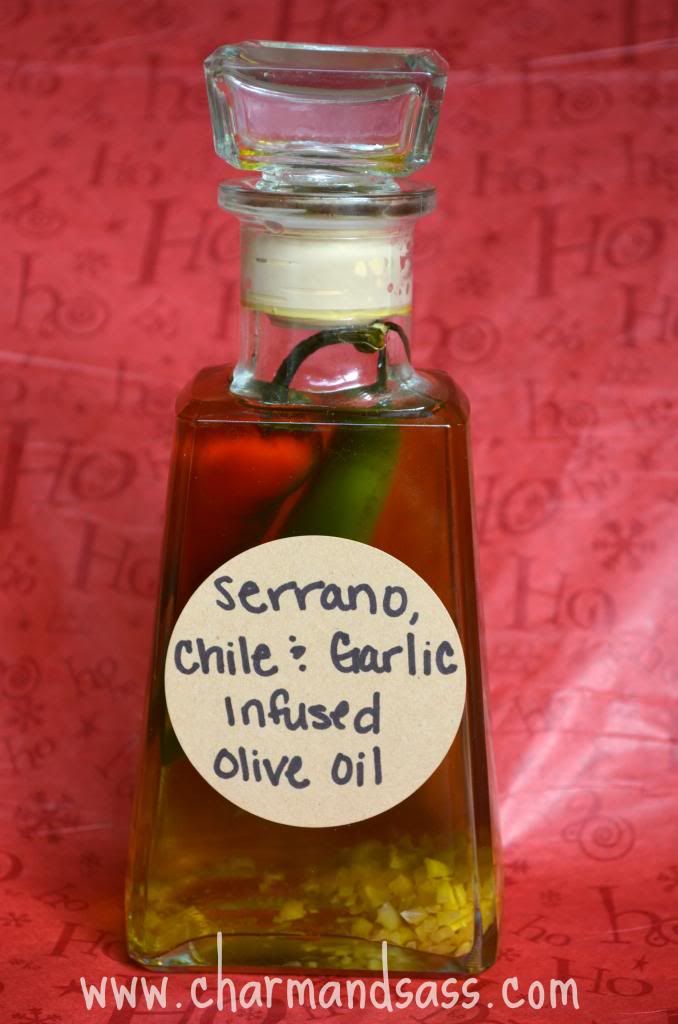 The beauty of this project is that you have so many options to change it up. There are so many herbs and spices that you could use in place of the peppers.
A word of warning: Oils made with fresh ingredients like garlic, herbs, and vegetables can support the growth of C. botulinum a dangerous bacteria that can make you sick. To be on the safe side, always store flavored oils in the refrigerator and use within 10 days.
Linking up with
That Friday Blog Hop
{This month's advertisement}