Hey friends! Welcome to day 2 of my blogiversary celebration! I'm so excited because today you are getting a nice treat from a super sweet gal! Melissa from Dreams and Colour is here today answering the question Who Am I? Not only is she an incredible writer but she has brought a little gift with her. Read on to learn a little more about Melissa and then enter to win a My Dream Sample Box at the end!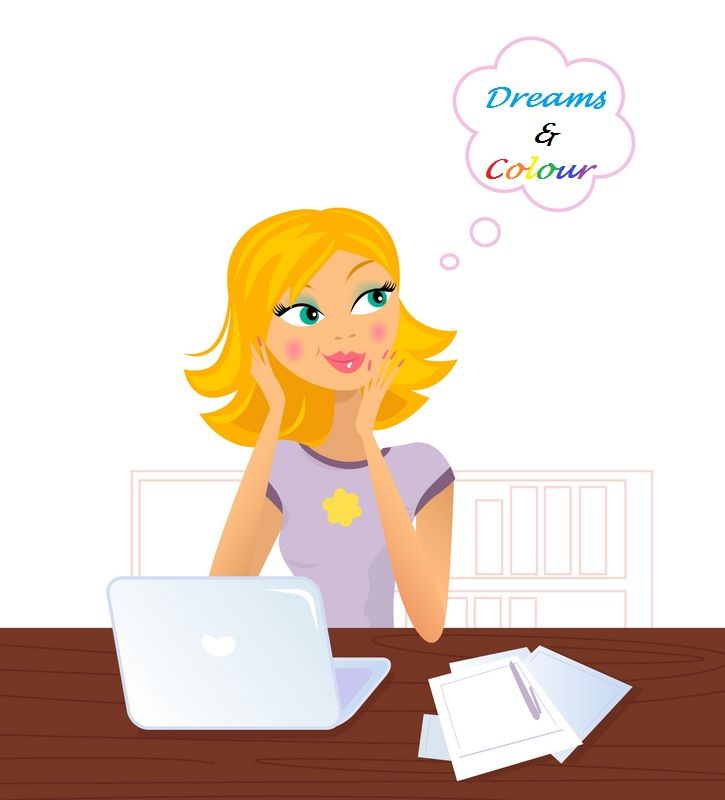 Who am I?
That's a question a lot of us ask and get asked. It's a complex question, on so many levels, and can be answered in so many ways. It's not an easy question to answer!
So, who am I?
I can answer this by throwing out some stats: 20 something; Aquarius; Caucasian; Canadian (Southern Ontario, to be exact); oldest of three kids; daughter of parents happily married for 30+ years.
I can also answer this with educational info: a graduate of the Catholic education system; BA in Communications- Media and Culture; post grad in Event Management; Continuing Education course for my Registered Insurance Brokers (Ontario) license; Canadian Accredited Insurance Broker.
What about work history: waitress (private country club & small café); local mall (customer service); marketing company (summer student); insurance brokerage (student); marketing company (freelance, handling international accounts); 3 insurance brokerages (Customer Service Rep/Broker); web consultant (freelance); 3 non-profit organizations (fundraising).
Or volunteer experience: co-founder and administrator of a high school scholarship; executive member of 3 alumni associations; economic advisory committee; anniversary weekend chair of a local municipality; tourism advisory committee; Catholic school board trustee candidate; high school reunion committee; political campaigns (municipal, provincial, national); Ontario Cheerleading Federation; University Society; event day volunteer for various organizations; Alzheimer advocate.
Interested in my likes: New York Rangers, and with that, hockey in general; laughing; Kindle/reading; straws; flamingos; iced tea; hot chocolate, grilled cheese sandwiches; being at the beach; Mona Lisa Smile; Disney; having fun; board games; water.
Dislikes: people with egos; poor manners and grammar; being judged by people who don't know me and/or can't be bothered to get to know me; negative people; drivers who cut me off and then drive under the speed limit; seafood; super cold winter days; the smell of smoke; being woken up.
Countries traveled: Canada; USA; Mexico; Jamaica; Australia; Spain; Portugal.
I can go on…accomplishments, failures, dreams, goals, strengths, weaknesses, life experiences, random words…
The ways I can answer "Who am I?" is endless. What I say and how I describe myself, does it really matter? Does it make a difference?
What matters, is I am the person I choose to be. I create my own destiny, my own life journey, my own future, my own experiences. If I don't like something that defines who I am, I have the ability to change it. I define who I am and I'm someone who is undefined. I don't fit into neat little categories and fall into step.
Right now, as I write this, who am I?
I'm simply someone who's happy to be me.
Isn't she great? Make sure you pop over to her blog & say hello!
Now, get ready to win an awesome prize! Just enter the rafflecopter below! Thank you Melissa for donating to my blogiversary celebration!
a Rafflecopter giveaway
Enter the Day One Giveaway