Hey Girl Hey! It's Wednesday ~ how y'all doing?
I'm excited for week 2 of Wednesday Weigh In and I'm excited that y'all are here to link up! If y'all have any suggestions or want to see a certain topic for a Wednesday Weigh In post, please let me know. As for today, we're going to talk a little bit about
excuses
.
Okay, so
EXCUSES
.
We all have the right? We can't work out because we're too busy, tired, can't afford a gym membership, etc. We don't eat right because healthy food is too expensive, takes too long to prepare, the rest of your family won't eat that food, etc.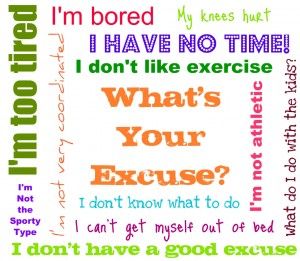 We all have these excuses.
You know what I've realized though? For every excuse I come up with there is someone out there who had that very same excuse and they persevered. They did it anyway. They succeeded. I want that to be me; but it's not easy!
Where there is a will, there is a way.
If you want something bad enough you will make it happen. If you don't, you'll make excuses.
It's true!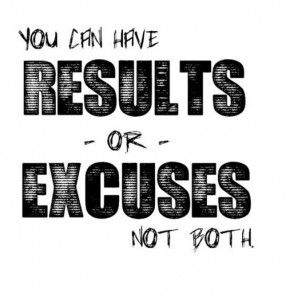 So no more excuses y'all. Decide what you are going to do and just
do it.
What are you waiting for anyway? You've got this!
I'm happy to report a loss this week!
I made a few small changes this week and failed to change a few other things!
I worked hard to lower my portion sizes as well as to eat healthier foods. I was still eating the things that I loved but I prepared them a bit different to help lower the fat and calories I was consuming.
I also slowed down on my soda intake! Yesterday, I had one glass of soda. ONE! I'm trying to get back to not drinking them at all.
Something else I did this week was to substitute zero calorie sweetener and plain powdered creamer in place of my whole milk and regular sugar in my coffee. I drink a crap ton of coffee and this small change has drastically reduce the number of calories per cup. Guess what? Tastes the same.
We did eat out twice this week which was most definitely
not
in the plan. I'm also still craving all theses sweets that I was baking over the holidays. I'm having a hard time resisting!
What successes did you have this week regarding your fitness goals? What is something you struggled with?
Link up with me! Share any fitness related posts - you don't have to weigh in or post your weight! Let's help each other succeed!