This is a sponsored post. I received complimentary product as part of a promotional program with JOCKEY and MomSelect but all thoughts and opinions are my own.
Recently I brought to your attention the Jockey Fit Kit - an innovative measurement system from Jockey that measures volume and is meant to give you the best fitting bra possible.
After using the fit kit, I ordered my bra and I chose the JOCKEY Classic Contour. I had a hard time choosing because I've never ordered a bra without trying it on at some point in time. I will say that I'm glad that I chose the classic contour, but I'm anxious to try the other styles as well.
When my bra arrived it came in a box much like a shoe box. It was nicely packaged so that the form of the bra did not lose it's integrity and yes, I"ll admit, I slipped it on right away. I immediately knew that I was going to love this bra.
What I love about the Classic Contour #JOCKEYbra:
This bra is so comfortable. Confession: I hate wearing a bra. I typically don't even put one on unless I'm leaving the house or company is coming over. I know, I know - whatever. I got such a great fit using the new fit kit measurement system that my bra is really and truly comfortable. I'm not constantly adjusting it and I don't have under wires poking me. It's great.
I wore my #JOCKEYbra a lot while I was in Chicago and it really held up! My time in Chicago was filled with engagements and we had five long days in a row. I can't remember once being frustrated by my bra. That's saying something ladies.
One thing that really stands out for me about the Classic Contour #JOCKEYbra are the shoulder straps. They are wide and a bit thicker than a typical bra strap - this means that they are more comfortable too! I never thought I'd actually say that a bra is comfortable. So far however, my #JOCKEYbra is just that.
I'll be sure to let y'all know what I think of the other styles once I've tried them out!
Until then -
What is the most comfortable bra that you've ever worn? Will you try the #JOCKEYbra Fit Kit?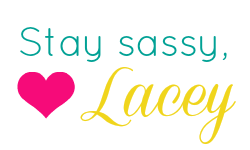 {This month's advertisement}