If you are anything like me, then there is a good chance that you are often on the hunt for healthier snack options. There are plenty of snacks on the store shelves to choose from, but I want something that actually tastes good too. Is that too much to ask? No, of course not!
Recently, Green Giant has come out with a new product - Roasted Veggie Tortilla Chips. When I first saw them on the store shelves, I was like, "whaaaattt??? Green Giant makes chips? Hmm!" However, I must confess, I've tried all four varieties: Garden Ranch, Multigrain Sweet Potato- Barbecue, Zesty Cheddar, and Multigrain Sweet Potato - Sea Salt. Guess what? I love them. All of them. Is it still a healthy snack if I want to eat the entire bag all at once? I had to work hard to control myself, but an awesome bonus? My kiddos love these chips too! Those two are kind of picky and they like to stick with what they know; I didn't have to twist their arm to eat these Green Giant snacks at all!
Before devouring both bags chips that I received for this review, I decided I'd use them to create something yummy for dinner. I had an idea in my head but I was worried it wouldn't work out or that the family wouldn't like it. Boy, was I wrong!
Oh yes, I used those yummy chips to make a crunchy crust on these delicious pork chops. No added seasoning - just roasted veggie goodness - and they were so good!
I put some Green Giant Garden Ranch Veggie Tortilla chips in a baggie and I let my kiddos crunch them up to their little hearts were content. Meanwhile, I made a simple egg wash - a little egg and a little milk. When the chips were ready I put them in a bowl and began to coat the chops. It's very easy - dip them in the egg wash and then toss them in the chips. After I got a decent coat on the pork chops, I set them on a lightly greased cookie sheet and used the remaining chips to fill in any empty spaces.
I baked these beauties in the oven for about 20 minutes at 350 degrees and they were done to perfection. They turned out to be moist and tender on the inside with a perfect light crunch on the outside. I couldn't believe what a hit these were at the dinner table. It is rare that there are no complaints about what Chef Mom has made for dinner!
How do you incorporate healthy snacks into your menu? Have you tried the new Green Giant Roasted Veggie Tortilla Chips?
Visit Green Giant on Facebook for a money saving coupon!

        I was selected for this opportunity as a member of Clever Girls Collective and the content and opinions expressed here are all my own.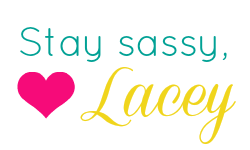 {This month's advertisement}