This post is sponsored by Minted.com, an online store full of beautiful paper products. Minted carries Christmas Cards, business cards, invitations and more. All thoughts and opinions are 100% my own.
At the beginning of the week we took the kiddos to an early screening of the new Disney movie PLANES. Have y'all seen it yet? It's so cute! The theater was packed and my daughter ended up sitting next to a little girl close to her age. She was over the moon with happiness and the two kiddos whispered and giggled throughout the entire movie. When it was over, my daughter was sad to go and confided in me that she wished she had given her a hug. Then, as it always goes, she asked if we could come back to the movies to see her again soon, and "Mom, did you get her phone number?"
You see, I have an extremely outgoing child. She has been this way since birth - she has never met a stranger. When she was a toddler she would randomly scream "I LOVE YOU" to old men in the grocery store. Embarassing. I've grown to embrace her love for others but it does make for some awkward moments; while she felt connected to the little girl in the theater this week, the most I'd said to her mother was a smile above the heads of our girls. I just wasn't comfortable giving the mother my card and saying, "give us a call, we'll go on a play date!"
This kind of thing happens all the time. Usually, Mini Me gets so attached so quickly that she tends to get very upset when she realizes that she may never see her new found friend (who ever that person may be!) again. Here's the problem: she starts school in just two weeks! She is about to meet a whole crap ton of kids and she is going to be "best friends" with 99% of them within the first ten minutes of meeting! Every day she is going to be saying to me, "Mom, can you call _____ and see if we can have a play date?" I knew I had to figure out a way for her to be able to make contact with her friends outside of school and Minted has the answer. Mommy Calling Cards.
Have you heard of these? In essence, they are little business cards with your kiddo's name and your contact info on them. You can hand them out to the parents at the park or the PTO when your little one has made a connection. I can't tell you how many times we've been at the park and met a mother & her child and we all hit it off. Unfortunately it takes me awhile to warm up and I never feel quite right about handing over my info. That is all about to change my friends!
Check out the cards I whipped up on Minted.com this morning:
Isn't my kid...I mean aren't the cards adorable?! The card templates were premade and I just personalized them! Seriously, less than 10 minutes! The above two were my favorites but this one rounded out my top three:
I can't wait to get these cards in and show them to my daughter! She is going to be thrilled! I know that we will put them to good use this year!
What do you think? Would you use Mommy Calling Cards?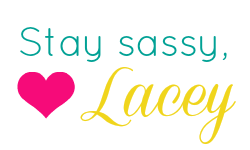 {This month's advertisement}