This is a sponsored post brought to you by CityPASS. I received a complimentary CityPASS to use during my trip to Chicago in exchange for the post. All thoughts and opinions are my own.
When I found out I was going to be traveling to Chicago this summer I knew right away that I was going to want to do some site seeing. I didn't realize, however, how much site seeing I would want to do. When I finally sat down to make a "must see" list, well, let's just say it was a long list. Because of my rigorous schedule I knew that I wouldn't have much time so I wanted to make the most of it. That was one of my top reasons for choosing CityPASS. I knew that CityPASS would not only save me money, but time as well - a.k.a. no waiting in super long lines!
I set the bar high and had hopes of seeing all five attractions that CityPASS gave me access to - however, I only made it to two of them. I just ran out of time. With that being said, I had the BEST time at both the John Hancock Observatory and the Shedd Aquarium!
The night I arrived in Chicago, Rachel and I dropped our bags off at our hotel and went straight to the John Hancock Observatory. It was fairly late and the place was not crowded at all, but because we had our CityPASS we didn't have to worry about wasting time to pay, etc. We just showed our pass and got right in the elevator. Let me tell you something, the view from up top is breath taking. I feel like I got some amazing photos, but trust me when I tell you that they do not do this view justice.
I couldn't help thinking while I was there that the observatory would make a great place to go on a date! Hopefully I can twist my husband's arm to go to Chicago with me someday. I fell in love with the city while I was there and I will go back sooner than later!
The following day we got up early and headed to Shedd Aquarium which I think I was the most excited about out of all the attractions. I love animals and I am fascinated by sea life so it was right up my alley. I had the best time scoping out all of the animals! I even sat down on the steps next to the sea lion's habitat and talked to him for a minute through the glass. Yes, I did.
We didn't have to wait in a long line - outsider OR inside! Yay #CityPASS !
Isn't this turtle the cutest thing ever?
Look, it's Scuba Steve! ;)
The jellies exhibit was hands down amazing. I didn't realize how many different types of jellyfish there are and they were all so beautiful. Their differences in colors and shapes were awesome.
I took a couple videos of the jellyfish and put them on instagram. Check 'em out:
Yea, this guy stole my heart. I totally blocked traffic and sat down to talk to him. How could you possible resist that face?
Okay, lets talk about this Beluga Whale! Isn't he adorable!!?? I hadn't ever seen one up until that point and I was enamored with him. He has quite the personality! Luckily, Rachel was able to grab a video!
Sorry for the picture overload, but we had such a great time with all of the animals! I was really pleased that CityPASS made our site seeing easy and I will definitely grab up another one next time I go to Chicago or anywhere else for that matter. Heck, I know that CityPASS is offered here in Houston and I just might get one to enjoy for a fun weekend!
Have you ever used CityPASS? What's your favorite sea animal?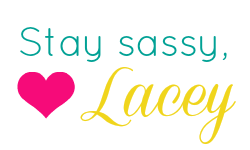 {This month's advertisement}