This is a sponsored post on behalf of Aetna. All thoughts and opinions are completely my own.
Aetna
recently completed a survey of 1,800 Americans as part of their "What's Your Healthy?" campaign looking at exercise, diet, stress management and technology usage. The study asked, "how do you define healthy?" and delved into how Americans are working to achieve their health goals.
Why is Aetna asking you what's your healthy? Because we want to help you be a healthier you. So no matter what your healthy is, Aetna can help support you with the right tools, innovations and experience.
Visit WhatsYourHealthy.Com for helpful resources and inspiration on healthy living and to learn how others define "healthy." Did you know that most people responded that given an extra hour in their day that they would spend it on fitness? I know I would! That or sleep!
Aetna also has a mobile app - CarePass - which allows you to connect all of your health & fitness apps and therefore be better equipped to reaching your goals. Programs like FitBit, RunKeeper, MapMyFitness, and GoodRx work well with CarePass.
If you want more wellness tips or help choosing a plan for your health you can visit
planforyourhealth.com.
How would you define healthy?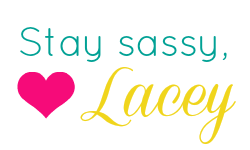 {This month's advertisement}