This is a sponsored post by me on behalf of Febreze. All thoughts and opinions are my own.
In my house we're crazy about scents. Any time we cross paths with candles (or something similar) the entire family feels the need to stop and catch a whiff. Many times we've gotten distracted in the home fragrance aisle of our local grocery store and all you hear from us is "mmm!" or "ooo!" Yea - I never claimed that we were normal.
Recently I received an invitation to try out the new Febreze Sleep Serenity collection. Naturally I was excited to test the new products and so was my other half! He is a little "Febreze Happy!" When the package arrived on our door step we ripped into it! We found a bedroom mist, a bedside diffuser, a bedroom diffuser, and bedding refresher!
What is Febreze Sleep Serenity?
"The Sleep Serenity collection is the latest product innovation from Febreze, designed specifically for the bedroom. Its calming scents help create a soothing bedtime atmosphere ideal for relaxation and a more peaceful night's rest."
How does it work?
"The Sleep Serenity line is the first scent developed by Febreze for the bedroom, and features advanced technology that eliminates odor and fills the bedroom with long-lasting, relaxing scents."
The Febreze Sleep Serenity collection
comes in three scents: Moonlit Lavender, Warm Milk & Honey, and Quiet Jasmine. We put the Moonlit Lavender bedside diffuser in the kiddos' bathroom which is also connected to their bedroom. The smell was soft and fragrant and just strong enough that it drifted from their bathroom into their bedroom. Our bedroom mist in Warm Milk & Honey is already gone because we loved it so much! Chris sprayed just about everything in site on a daily basis, but I can't blame him. The warm comforting smell is my favorite!
My family has been so impressed with the Febreze Sleep Serenity Collection that I have decided to give away a prize pack to one of you! One lucky reader will receive four full size products in Warm Milk & Honey - my favorite scent from the line!
a Rafflecopter giveaway
For more information on the entire Febreze product line visit them on their website or facebook page.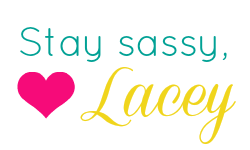 {This month's advertisement}