"I participated in an Influencer Program on behalf of Mom Central Consulting for Carter's. I received a gift card to facilitate my shopping trip and to thank me for participating."
When I think of Carter's, I immediately think BABY. It seems like when my daughter was a newborn, every piece of clothing she had was Carter's brand (and she had a lot!).
I've purchased a lot of Carter's over the years, not only for my daughter, but for my son as well. Their clothing has always been functional, durable, and stylish for the little ones. However, as my children have gotten a bit older
(4 and 6)
the Carter's brand sort of slipped my mind. To be honest, I didn't even know that their clothing line went all the way up to a size 7. I had no idea that I could still buy clothing for my children from a Carter's store!
On top of that, I'd never even been into an actual Carter's store. I've always purchased the brand from other retailers (and the kids received a lot of Carter's gifts as well). One of the requirements of participating in this campaign was the ability to shop in store. Wouldn't you know it - there is a Carter's located 1.4 miles from my house! I had no idea! Of course, I did just move back to this area recently, but I was still surprised!
Earlier this week, I, along with my better half went into our local Carter's to see what we could find for our kiddos. We were really excited to see such a great selection in our kids' sizes! The many clearance racks and huge sale that was going on was a total bonus! There were a ton of 50% off racks! That's what I'm talking about!
For less then $100 we scooped up 3 pajama sets, a dress, a tunic, a button up shirt, a pair of boots, and some bracelets. Our Carter's shopping experience was fun and easy - the store was well organized and was staffed with friendly workers. Of course the best part was that we found high quality, affordable, and cute clothing for our children. We'll definitely be back!
"Carter's, a trusted name in children's clothing, makes it easy to find cute and thoughtful gifts for little ones this holiday season. Available in sizes newborn – 7, Carter's proves an easy, one-stop shop for adorable outfits this holiday season."
Now through Christmas eve you can shop in store or online and take an extra 25% off your purchase with the Carter's Friends & Family Event! Use the coupon code in the picture below (online) or click on it to download the coupon to your phone or computer for in store use!
Do you or have you ever shopped at Carter's?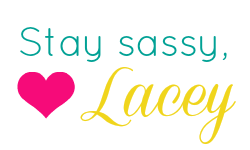 {This month's advertisement}