I've been quiet lately and y'all know what that typically means. I've got something on my mind. I've got a story to tell - something personal. I've been pondering on what and how much to share. I've gone back and forth over the details trying to decide on how much is too much - something I know a lot of bloggers struggle with. I tend to not share a lot about my relationships on this space; before now it has been because I really didn't have much to say. Now, I"m being protective over what is mine. I know that for me, I can't keep writing here without telling this portion of my story.
In October of 2012 I wrote a post about taking a trip down memory lane. A lot of you didn't understand what it was about because I was very vague. Today, I'm going to explain that post & so much more.
In 2006 I fell in love with a man that I have now known for 16 years. At the time, we had been friends for almost 10 years - really we were more like family. Falling in love with Christopher was completely unexpected - he likes to joke with me that "I never saw it coming!" He is right - I didn't! He texted me out of the blue one night and asked me when I was going to let him take me to dinner - it was so random! I put our dinner date off but invited him to come over and watch a movie a few days later. I fell in love with him that night; he showed me a side of himself that I'd never seen before. He showed me his heart and how much he cared for me with just a few simple words - he was so honest and sincere. I was a total goner right then and there.
We eventually made it to that dinner date and 7+ years later I can still point out the table at that Chili's where we ate that night. I can still remember so many of our firsts as a couple - our first kiss, our first Christmas, fireworks on New Year's Eve (he is such a pyro), our 21st (his) and 22nd (mine) birthdays (we're both January babies and there is a damn good story behind his 21st!). We had so many fun times while we were together.
Things between us moved very quickly but being that we'd known each other for so long we really weren't concerned. Besides, we were young and in love and well, you know how that goes! We dated for awhile but then mistakes were made and misunderstandings happened and we went our separate ways. We were both brokenhearted but too stubborn to make amends.
A little time passed and I found out that I was pregnant with Chris' baby and that he was leaving for the military. For a long time I thought that this is where our story would end - but it didn't. I like to say now that someone just pushed pause on my heart.
I tried to move on with my life and to outsiders looking in - I did. I got married, I had a second child. I lived my life and I pretended to be happy as best I could. However, I never could get Chris off of my mind. I missed him terribly almost all of the time and just when I thought I could stop thinking about him - something would creep in that would remind me of the love we shared.
The post I wrote in October of last year was about Chris. We started dating in the Fall and ever since our separation that time of year tends to bring me down. I wrote that post because I was missing him and reminiscing over memories made and the things that we shared. I had my little break down moment, picked up the pieces and kept moving forward.
August 11, 2013
I get a random-out of the blue-completely unexpected facebook message from Chris (YAY FB!). My jaw hit the ground, for real, but that is besides the point. We spent hours, days, and weeks talking and texting back and forth. He was in the process of moving back to Texas after getting out of the army. We decided that we had to see each other immediately and once he got into town, that is exactly what we did. My nerves were so bad that day and I found out later that he had been extremely nervous too. We hadn't seen each other in a long time and even though we still felt really connected to one another we were afraid it would be different in person. All of those nerves were for nothing! The moment we laid eyes on each other it was as if we'd never been apart - and we've been inseparable ever since. If you follow me on instagram or facebook you've probably seen pictures of us and you may have been wondering who this hunky guy is..
So - now you know - that sexy man on my arm is Chris. He is the love of my life - my best friend and my soul mate. My heart is so full of happiness and joy that some days I look around and wonder if this is really my life. I have everything I've ever wanted and I honestly never thought that we would get back to this place. We are building our lives together and the feeling is indescribable. I have the man of my dreams, my daughter has her Daddy, and James has a man in his life whom he looks up to and cherishes.
Life isn't perfect folks, mine certainly isn't - for a long time I thought I'd have to live forever with my regrets and the consequences that came along with them. I was jaded. While I still have plenty of what ifs in my head, I also have restored faith.
"Good things come to those who wait."
"If you love someone, let them go. If they return, they were always yours. If they don't, they never were."
No, this isn't every detail of our story - there is still plenty that I've kept to myself - but what I wanted y'all to know is this:
I'm in love and I"m happier than I've ever been.
"He's more myself than I am. Whatever our souls are made of, his and mine are the same."
- Emily Bronte, Wuthering Heights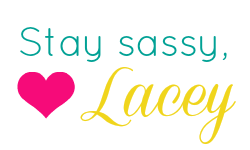 {This month's advertisement}