We're all guilty of it in some way. It's easy to do and sometimes it can happen without even realizing it. Unfortunately it has become the norm or at least it seems that way. Driving distracted. I think we're all guilty of it at some point. Talking on the phone, texting, flipping through the radio stations, eating, putting on make up, screaming at unruly kids (I do not do that, not one bit).
There are so many different things that can easily distract us while driving and it only takes a split second for a distraction to cause a crash. I'm guilty of driving distracted. I have two small kids that are in the vehicle with me 99% of the time and I do my best to limit distractions. I don't text unless my car is at a complete stop and sometimes I feel like even that is a bad idea. I'd by lying if I said I never get honked at when the light turns green and I'm still sitting there! My car is equipped with a blue tooth system so when I get in I always connect my phone. If I get a call while driving I can easily answer it by pushing a button on the steering wheel and I can talk through the speakers in my car. It's a feature that I love and use frequently.
I've noticed an increasing trend: it is typical to pass other drivers on the road and see them looking down at or talking on their phones, applying make up while driving (this one still baffles me!), or eating all while driving. The American Academy of Orthopedic Surgeons and The Auto Alliance (and myself!) want to increase awareness about the risks of distracted driving.
Check out this wreck-less checklist:
According to the National Highway Traffic Safety Administration (NHTSA), of the nearly 33,000 roadway fatalities in 2012, there were 3,328 fatalities and approximately 421,000 injuries in distracted driving-related crashes. I carry my most precious cargo with me almost all of the time and I do my best to protect them at every turn. However, I cannot control the actions of other drivers on the road. Distracted driving puts the lives of innocent people at risk as well as your own.
Remember, the most advanced safety feature of any vehicle is the driver. The AAOS and the Auto Alliance urges all drivers to keep their most sophisticated safety features engaged at all times: eyes on the road and hands on the wheel.
What do you do to limit distractions while driving?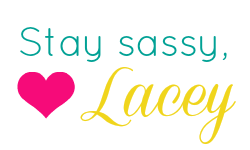 I was selected for this opportunity as a member of Clever Girls Collective and the content and opinions expressed here are all my own.