This post is brought to you by my participation in a campaign with the South West International Boat Show and New Creative Media.
Ladies (and gentlemen?), I have a really cool event to share with y'all! If you are anywhere near Houston (although this would be worth a drive!) and have a love of water sports (or beer and live music) you are going to want to be there! Coming to League City March 27th-30th is the South West International Boat Show; this show is the only in water boat show in Houston - and it's the largest in Texas! How cool is that?
Personally I love being in the water - pretty much any way you cut it! Be it by boat or jet ski; on the lake or in the river - count me in! I know at one point last summer I talked seriously about buying a boat and that thought is still in my head; unfortunately it won't be happening anytime soon. However, a little window shopping never hurt anyone! Besides - the South West International Boat show is NOT just a boat show!
As the Southwest's premier Power and Sail Show, and the largest in-water boat show in Texas, the show will feature over 200 vendors and a display of every type of vessel, both freshwater and saltwater, from 10ft to 80ft at the South Shore Harbour Marina, and with plenty of free parking, and ongoing entertainment, there is no better place to go boat shopping whilst enjoying a great day out with the family.
Boat Show attendees will have access to Free Hourly Seminars throughout the four days of the Show, and both new and seasoned boaters have the opportunity to sign up for the Discover Boating on-water hands on skills training programs for both power and sail.
This is a huge 4 day event that can be enjoyed by the entire family! There is a huge list of exhibitors, an extensive schedule of free seminars to further educate you on all different areas of boating, a party Saturday night with some amazing giveaways, opportunities for a free boat ride or scuba lesson, and so much more! PHEW! That's a lot - and there is still so much more! You could easily make a weekend of it! What a great way to get pumped up for summer!
Tickets aren't expensive, especially with this coupon, children under 5 get in free, and there is a discount for military (Thank You!) and seniors - OH! and the parking is free!
My family and I will definitely be there. Will you?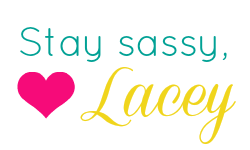 {This month's advertisement}