This is a sponsored post and I have been compensated for my participation. All thoughts and opinions belong to me.
#flyinghigh #Houston #airshow
For 29 years the Wings Over Houston Airshow has been flying high and I'm super excited that for the first time this year, I will be attending the event! I'm always up to try something new and exciting; from what I've heard about the WOH Airshow, it will definitely deliver on excitement!
I'm anxious to go into the Legends & Heroes Autograph tent; I love that there will be Heroes, Legends and Veterans on hand to tell their amazing stories and to sign autographs. I can only imagine what important lessons there are to be learned from them.
Have you ever wanted to take a ride in an old war plane? Now that would be an experience!! I've teamed up with the Houston Airshow and a group of amazing area bloggers to give you that chance!

There are some incredible prizes up for grabs:
Grand Prize - Approx. value 650.00
Airplane ride ($300-400 value), two nights stay at the South Shore Resort and a family pack of tickets which are good for 2 adults and FOUR kids.
Ride based on day of attendance and availability.
Second Place: Family pack of tickets -- 2 Adults and 4 children - value $45.00.
Third Place: Two tickets - General Admission (value $40.00)
The terms and conditions for this contest can all be viewed
here.
That's easy and it's also your easy entry!
Enter Below - GOOD LUCK!
a Rafflecopter giveaway
Keep up with the happenings of the Wings Over Houston Airshow on
Facebook
or
Twitter
!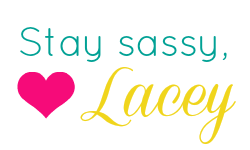 {This month's advertisement}