Disclosure: " This post is part of a sponsored campaign with The Allstate Foundation and MomSelect. All thoughts and opinions are my own."
Domestic violence is one of those topics that a lot of people tend to turn away from - it's hard to talk about and even harder to know how to help someone who is going through it. What you might not know is that 1 in every 4 women is affected by domestic violence - thats more women than breast cancer, ovarain cancer and lung cancer combined. Crazy right? Those statistics are really scary and what is worse is that only half of Americans say that they would know how to help a victim of domestic violence.
October is Domestic Violence Awareness Month and our friends at The Allstate Foundation are helping to give a voice to this issue with the Purple Purse Campaign. Now in its third year, The Allstate Foundation's Purple Purse campaign has pledged to donate up to $350,000 to the YWCA for programs designed at assisting survivors of domestic violence and other women in need.
As part of Domestic Violence Awareness Month, The Allstate Foundation is sending more than 1,000 purses carrying domestic violence information throughout the country. The purses will be passed between co-workers, friends, and family, sparking important conversations along the way. For every purple purse passed through the end of October, The Allstate Foundation will donate $5 to YWCA. You can even pass a virtual purple purse by logging onto Facebook.com/PurplePurse or www.purplepurse.com. (A Spanish-language site is available at www.bolsomorado.com.) Each time a virtual purple purse is shared or re-shared, The Allstate Foundation will make a $5 donation to YWCA.
The best way to help someone who you think is a victim of domestic violence is to pay attention. Look for warning signs and if you see them, offer up your ear and listen. The best way to show support to someone dealing with domestic violence is to offer them support without judgement or criticism.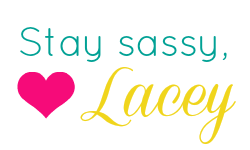 {This month's advertisement}