Last year I adopted a new tradition for ringing in the New Year. Instead of making a list of resolutions that I likely wouldn't keep (I still made the list and I still didn't keep the resolutions) I decided to choose a "word of the year."
My word for 2013 was Change and boy did the year bring some changes! Some bad, some good, and some that were life changing. I could have never foreseen some of the events that took place last year, but I am very excited for the place I'm at right now and for what 2014 will bring.
My 2014 word of the year is GROW.
While I was considering what my word of the year would be for 2014, Grow seemed most appropriate. I've started over in so many ways and I'm growing and rebuilding myself, my relationships, and in general - my life.
When I told Chris that I'd chosen the word grow we ended up having a family pow wow (kiddos included!) about how we'd like to grow in 2014.
Here is what we came up with:
We've talked about adding to our family this year. We're considering adopting a dog ;)
Our Education - Chris is doing excellent in school and *fingers crossed* I'll start back to school next week! I've worked really hard towards my degree to just not finish it and the time has come to get it done!
Our Fitness! We've both been pushing ourselves to get into the gym a couple days per week and we've been doing okay. However, we both have lofty fitness goals and we're ready to reach them. I'm super thankful we have each other for support on this one!
We got the kiddos "sea monkies" for Christmas and Addison made sure that I knew she wanted to grow her sea monkies in 2014. We're working on it kid, we're working on it!
Although my relationship with Chris is not a new one, we are starting over and rebuilding after being apart for so long. We are both looking forward to growing closer together in 2014. We have some big plans and we are excited to put them into motion!
So what about y'all? Do you make New Year's resolutions? Do you have a word of the year?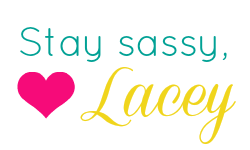 {This month's advertisement}