I like to consider myself a helpful kinda gal. Friends call or write asking for advice. I listen and try to give them some perspective and honest opinions.
So today, I'm going to give you some advice. A public service announcement (PSA). Heed my advice!! Your neighbors will thank me, er, you.I just wish the people this advice is actually intended for would have a chance in hell at reading this post! (My neighbors).
TODAY'S PSA: Don't Be A Crappy Neighbor!
First, a little background information.
I live on a quiet street, in a cul-de-sac. There are 5 houses in my cul-de-sac so I consider myself to have 4 immediate neighbors, three on the right and one on the left. I've got other neighbors (both great & crappy) across the street and down the road, but today we're focusing on crappy neighbors in the cul-de-sac.
I've only got one crappy neighbor in the cul-de-sac so 3 outta 4 good neighbors ain't bad. One bad one is enough though!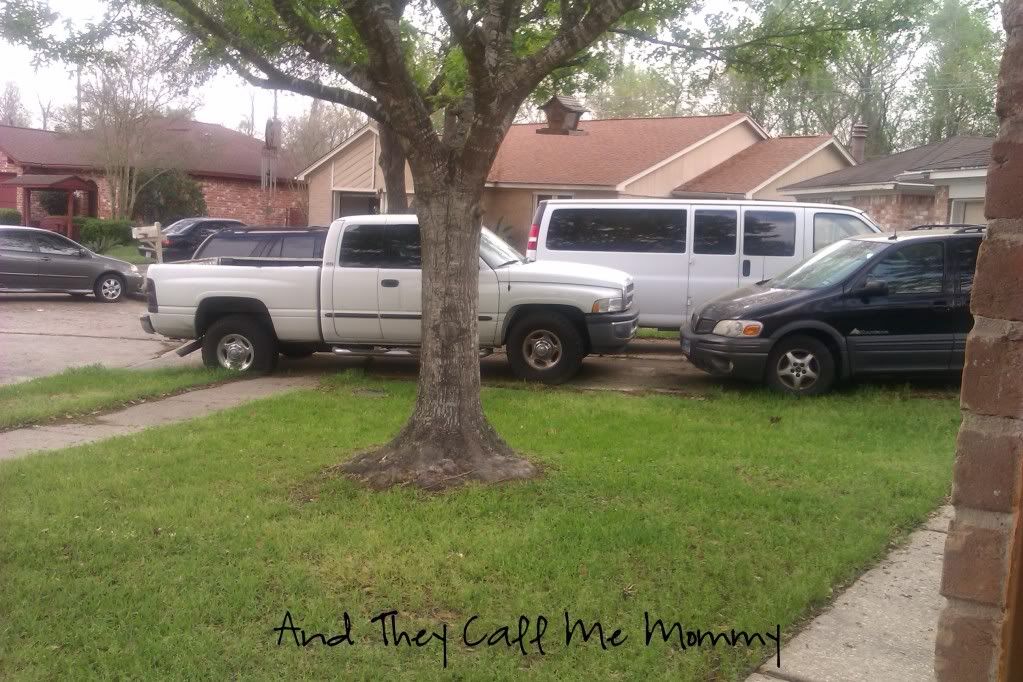 This my front yard. Yes, I know, the lawn needs to be mowed, now hush! Do you see anything wrong with this picture? Let me help you out. The back tire (the tire that is ALWAYS flat) of that truck there, it's in MY yard. The front tire of that van there, it's in MY yard. There are 4 cars in this driveway. Typically there is an additional car parked in the cul-de-sac right in FRONT of my yard. All 5 cars belong to the 3 adults that live in this house. Now, it's important to mention that according to HOA regulations for my neighborhood, all homes are to be inhabited by SINGLE FAMILIES. Honey, this is NOT a single family residence. I really don't think it is any of my business how many people are squished into that house. However, when you have a miniature car lot in your driveway that is overflowing into my yard and blocking my house, making it look like I HAVE A CAR LOT, there is a problem!
My 2nd issue is that the car that is typically parked in front of my house blocks the back end of my mailbox. The lovely postal worker who delivers mail in my area refuses to remove himself from the mail truck to put my mail in my mail box. If he can't drive right up to it, he just passes right on by. I get that he feels as though he shouldn't have to get out. HE should get that it isn't MY DAMN CAR blocking my mail box. Anyhow, Monday & Tuesday of this week I didn't get any mail. I KNEW why I wasn't getting any mail and Tuesday afternoon I let my neighbor know too!! Here is what I found in my mailbox when I finally got mail on Wednesday: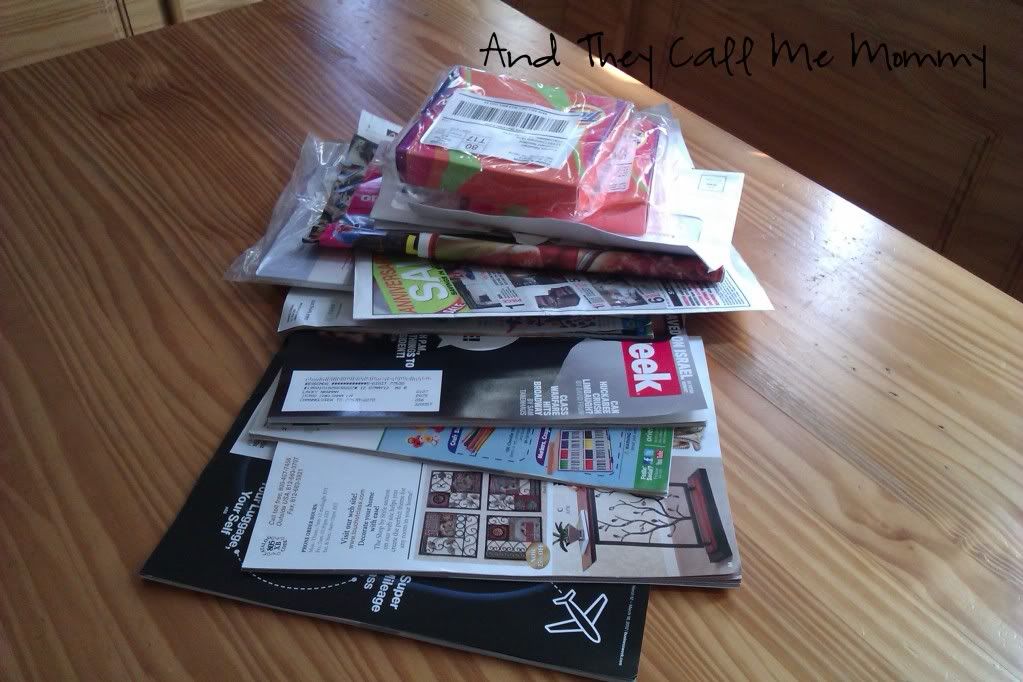 So, here are my tips on how to NOT be a crappy neighbor:
1) Don't keep a miniature car lot in your driveway.
2) Don't park cars in your own yard.
3) Don't park in your neighbors grass, even if it is just one tire, and subsequently break their water meter cover.
4) Don't block your neighbor's mail box.
5) Don't block your neighbor's mail box and then act completely surprised when he/she is pissed off at you for it.
6) Don't block your neighbor's mail box, act surprised that he/she is pissed at you for it, then invite said neighbor over for a birthday party that weekend.
Bonus Tip: The pissed off next door neighbors are NOT coming to your damn birthday party!!
©..And They Call Me Mommy,2012.