"I participated in a campaign on behalf of Mom Central Consulting (#MC) for Jif. I received a promotional item as a thank you for participating."
Do you ever just get a craving for a good sandwich? I do. I have a favorite from a chain restaurant that has bacon, guacamole, and sprouts on top of turkey all stuffed into a croissant. Gosh, it's good. Sometimes, I crave a peanut butter and banana sandwich...don't knock it til you try it folks. My kiddos - they like chocolate peanut butter and jelly sandwiches. I can't speak for that combination myself but it's their favorite!
Currently, Jif is running their Most Creative Sandwich Contest and they are challenging families across the country to create an original sandwich recipe that includes two tablespoons of your favorite Jif products! Parents with children ages 6-12 can submit their original sandwich for a chance to win a $25,000 college fund and a trip to New York City! Hello - that's awesome! Check out this Nutty BBQ Chicken Quesadilla that was a finalist from last year!
Yea, those quesadillas look delicious! So grab your kids and put on their creative chef hats and let them get to work in the kitchen. Head on over and enter their recipe before the contest ends on 11/8. Don't forget to read the entry rules!
What's your favorite peanut butter recipe?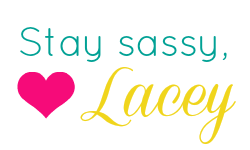 {This month's advertisement}