It's that time of year again - if you have school aged children they are probably either already back in school or about to be in a few days. Some of us are excited about having a few free hours each week day and some of us are sad that our babies are growing up. I'll let you know which camp I'm in once I finally figure it out! Regardless, getting the kiddos ready for the school year can get expensive; I'm a firm believer that every child should have the opportunity to start their year off right with everything they need to be successful. So, when the opportunity arose to join forces with a group of awesome bloggers and Campus Book Rentals for a Back To School Pay It Forward Backpack Event I was in!
I've worked with and written about Campus Book Rentals previously and I've always known they were an awesome company. However, I was blown away by their BTS initiative. They generously provided almost 100 bloggers $25 to purchase a backpack and school supplies to donate to someone in need. It was so easy!
I took my kiddos to the local super center and we picked out a backpack along with some typical school supplies. They loved knowing that they were helping another child and they really enjoyed going wild picking out lots of school supplies!
I think it is important to teach my kiddos to have a giving heart and to help others. The Back To School Pay It Forward Backpack event with Campus Book Rentals was the perfect reminder for them!
After we stuffed the backpack with crayons, pencils, markets, paints, scissors, erasers, and so much more we dropped it off at our local YMCA where they were holding a back to school supply drive. We felt great knowing that a child in our community would be have a better school year because we did a small gesture.
About our Sponsor:
Campus Book Rentals is a company that offers students up to 90% off their textbooks! It not only allows students to save money, it helps students make money by providing services for students to rent out their textbooks to other students. Campus Book Rentals has been around since 2007 and continues to help students live a more affordable life. Campus Book Rentals is proud to sponsor such an amazing pay it forward event!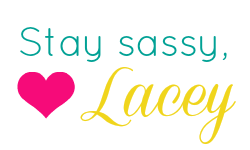 {This month's advertisement}